Widow Jane Bourbon receives 92 pts and Gold Medal from Tastings.com
GQ's Favorite Bourbon for National Bourbon Day
Oh, hey, it's National Bourbon Day. Is that a real thing? We don't really care. At GQ HQ, every day is bourbon day, so today we graciously welcome the rest of the country into our sweet, oaky preoccupation.
Let's get you a drink, shall we?

#1: WIDOW JANE
Our favorite bourbon made from water extracted directly from a limestone mine in upstate New York (trust us, it makes a difference).

Read More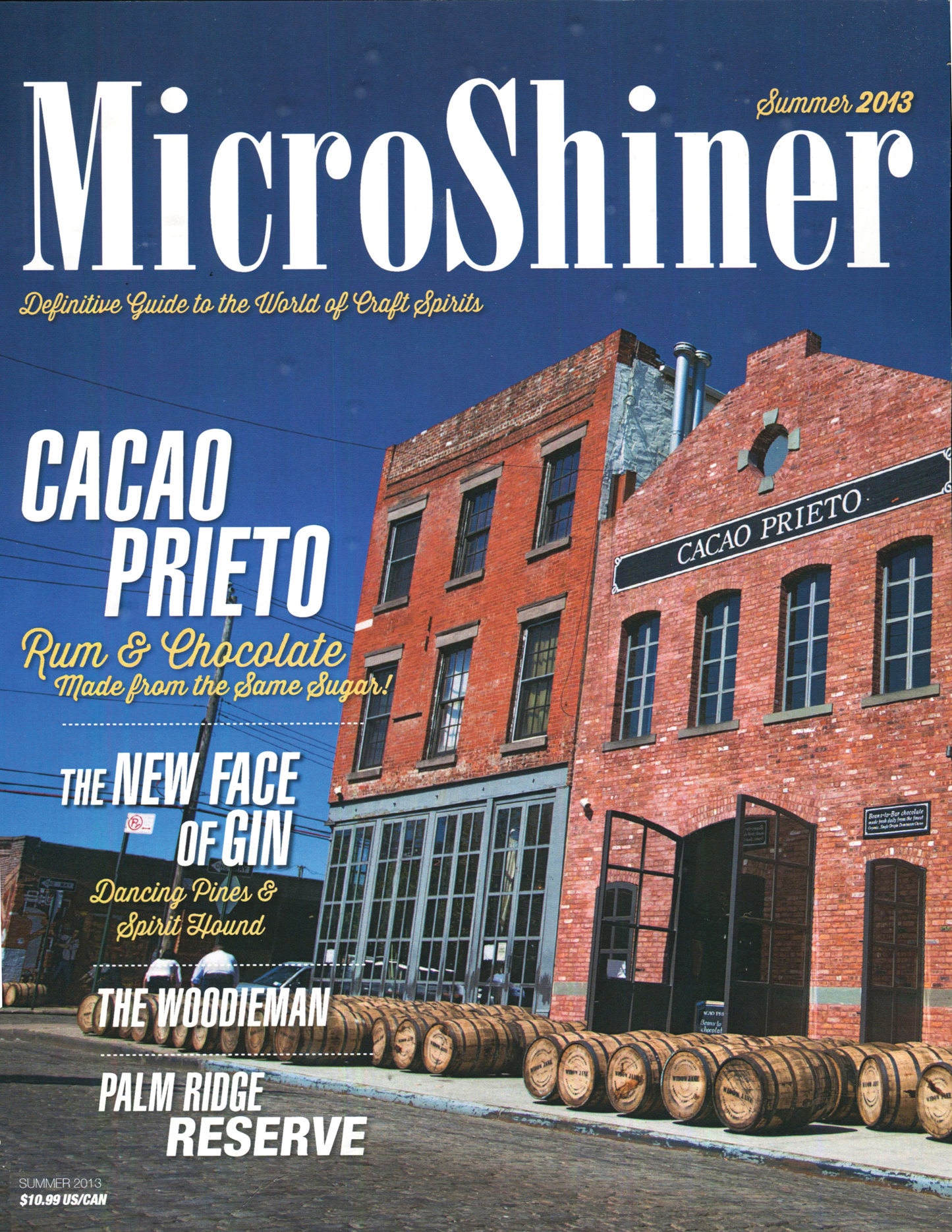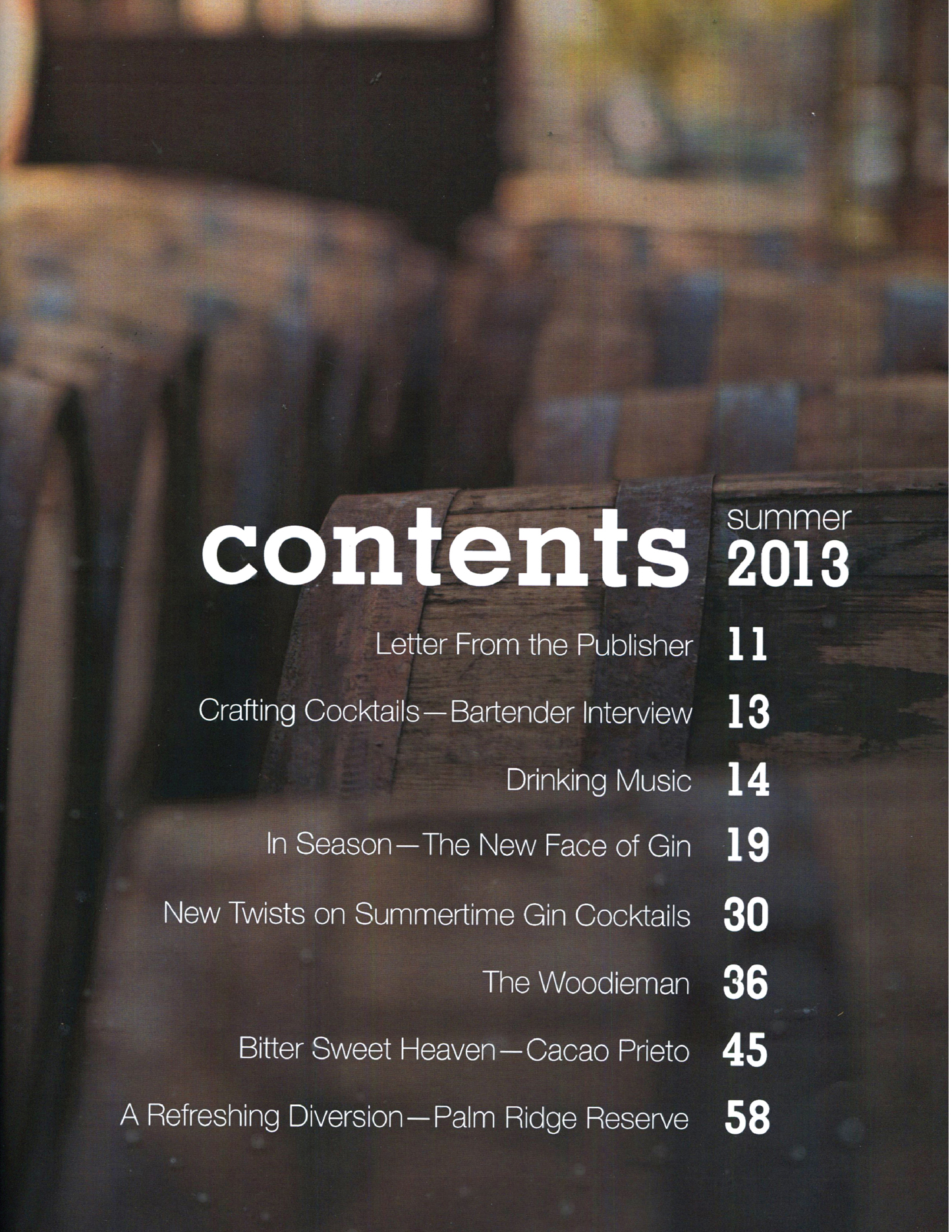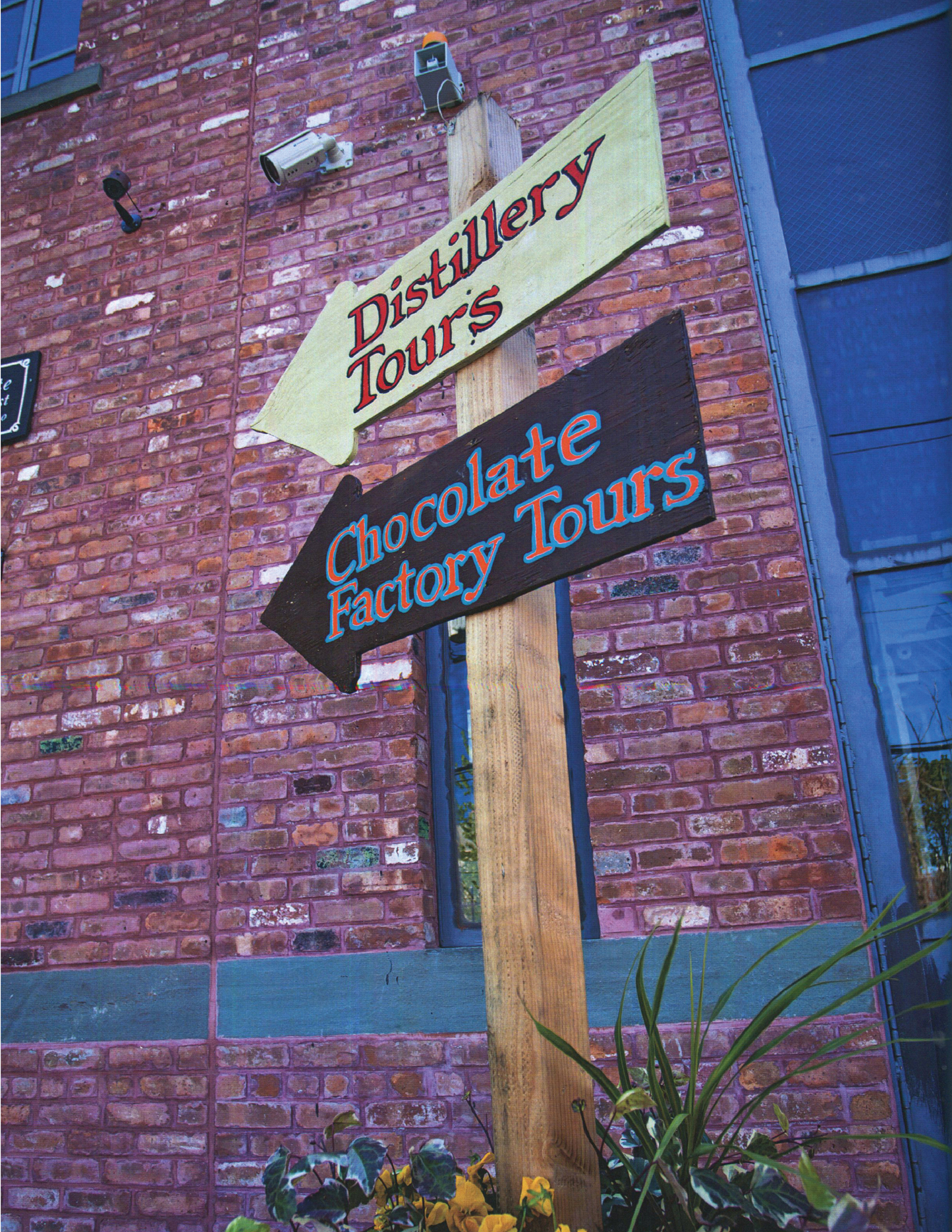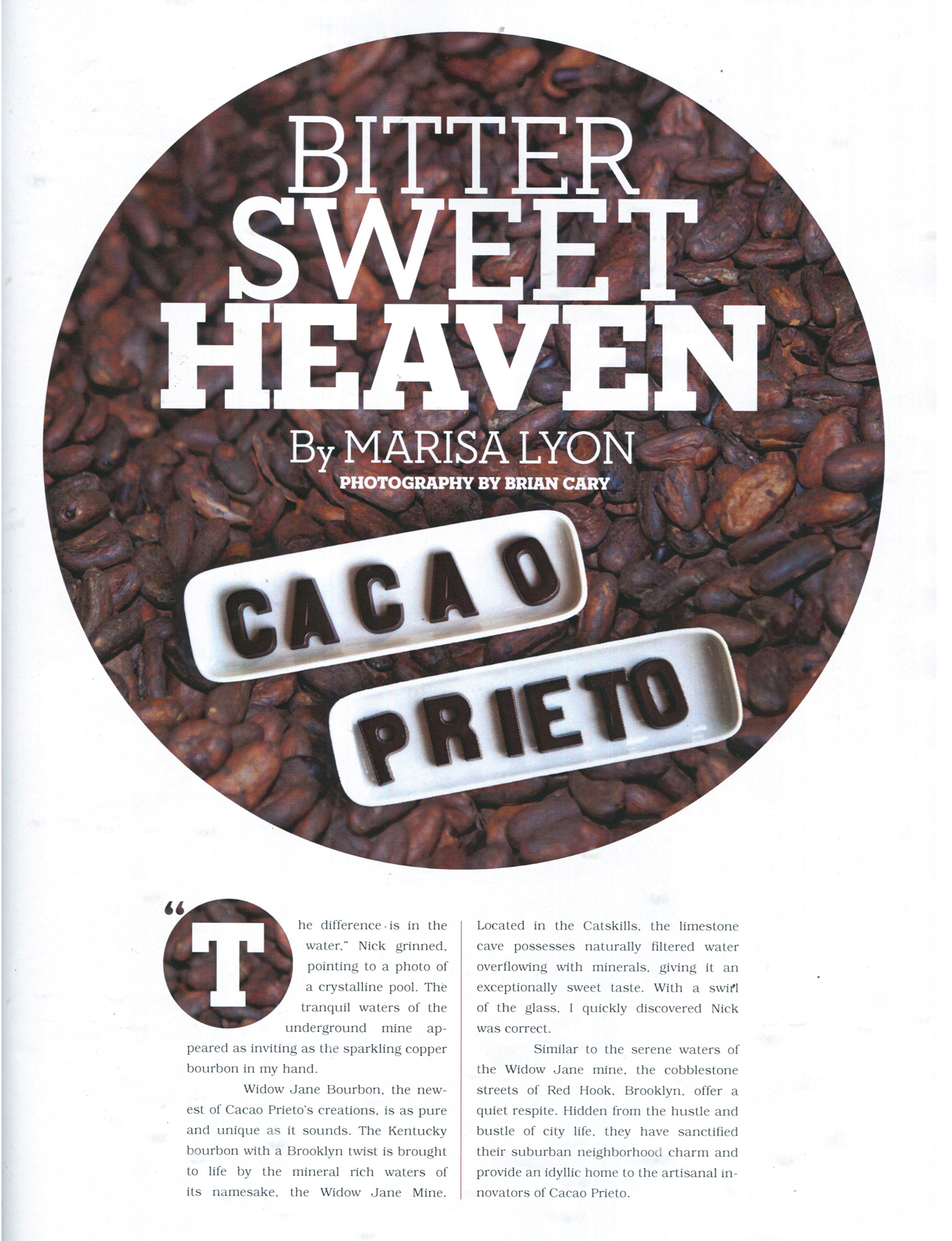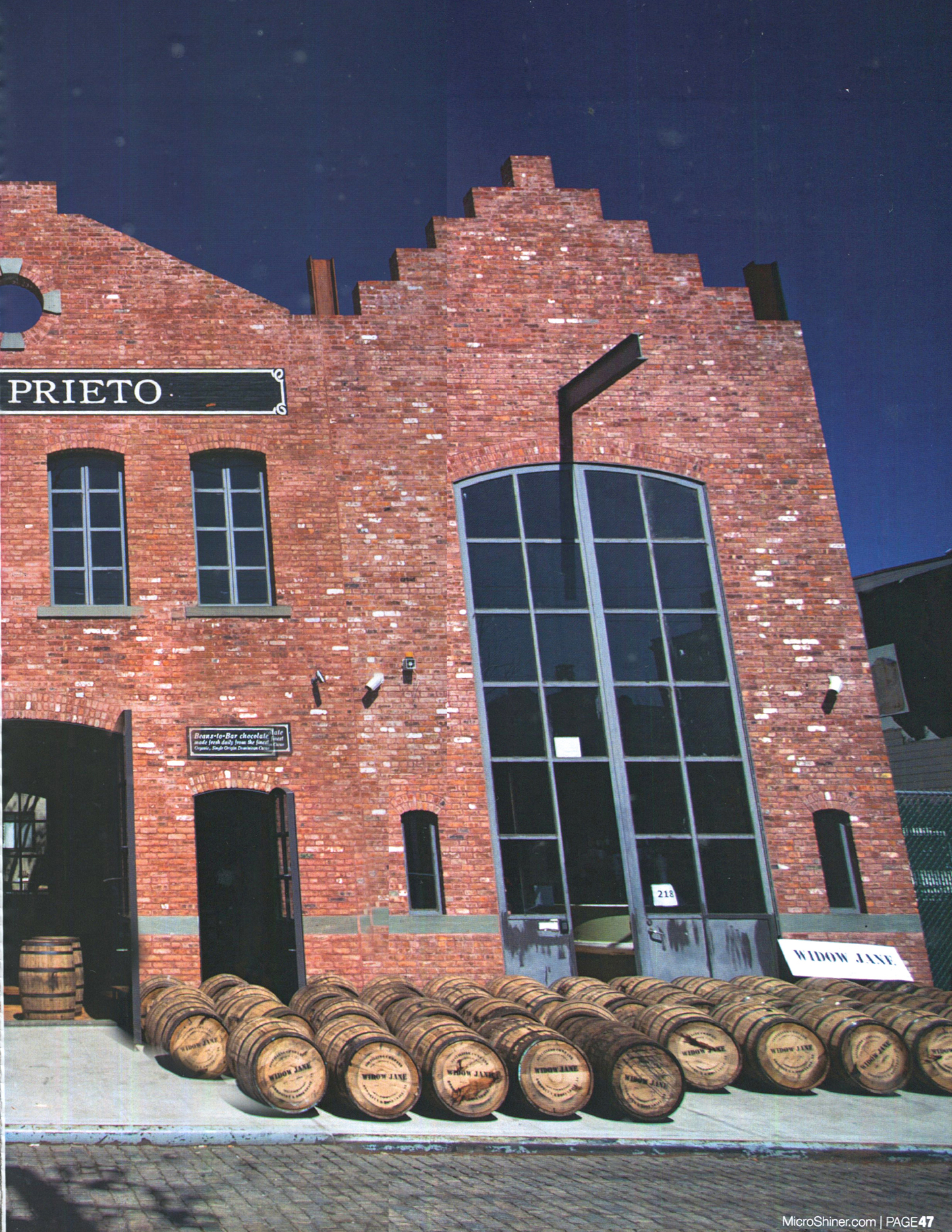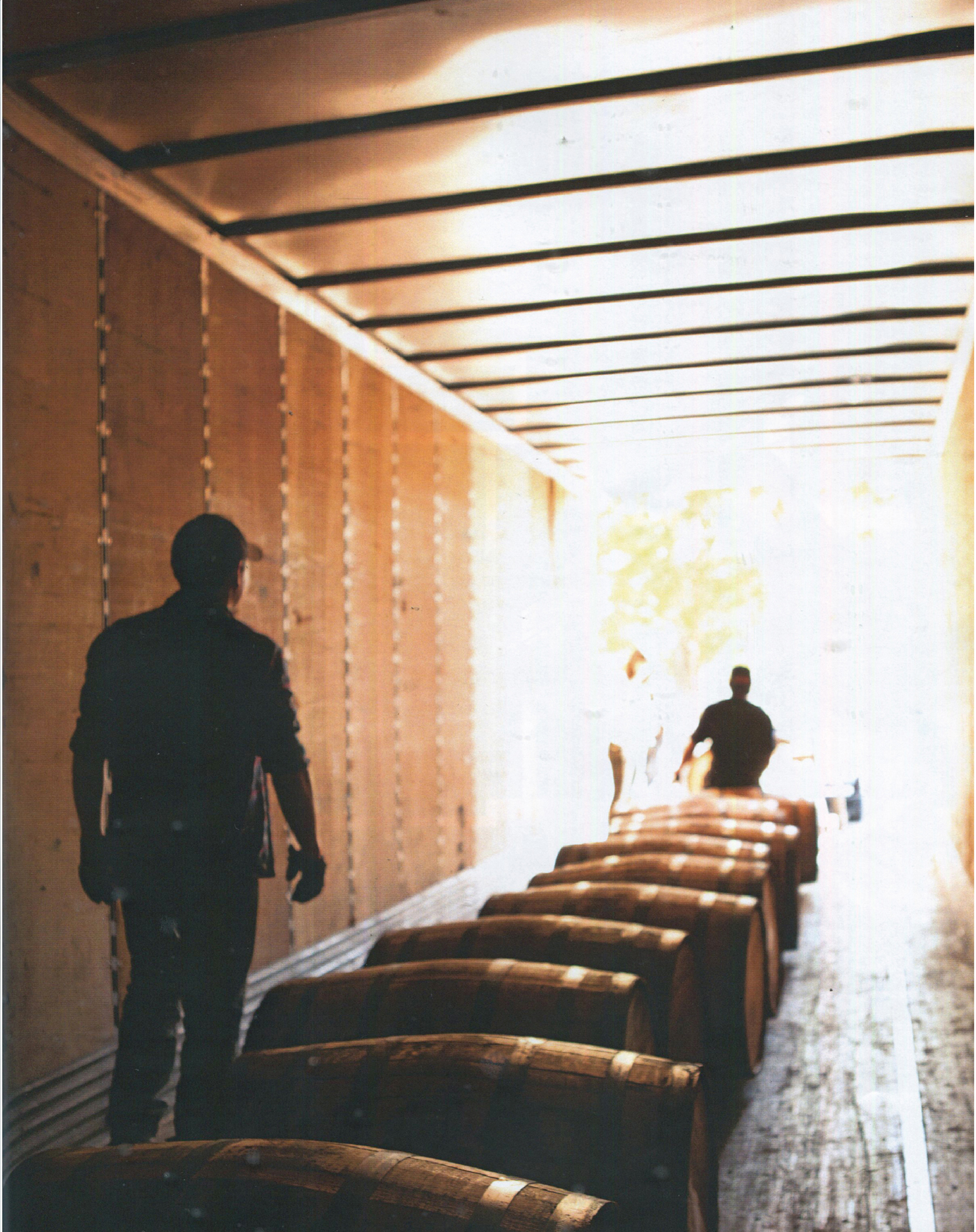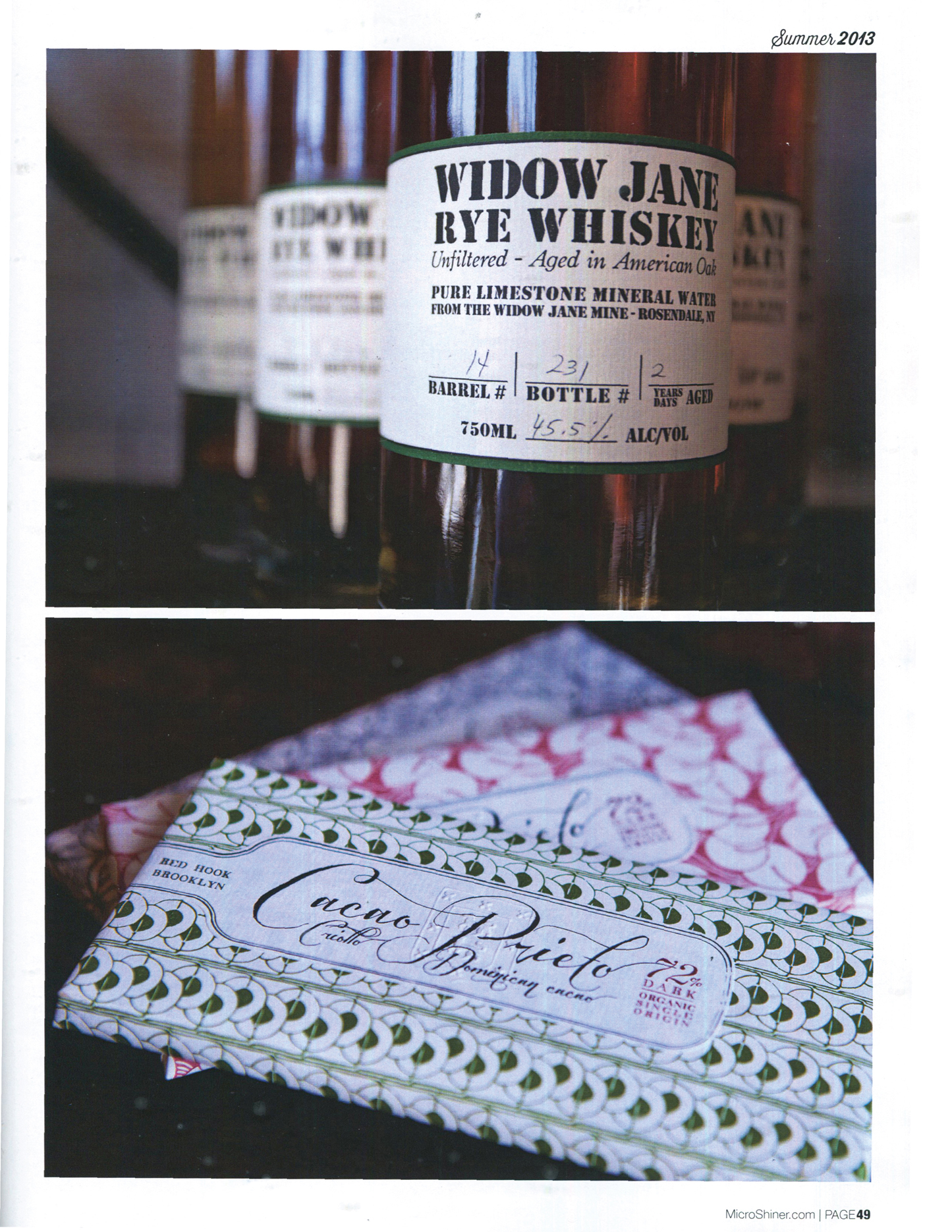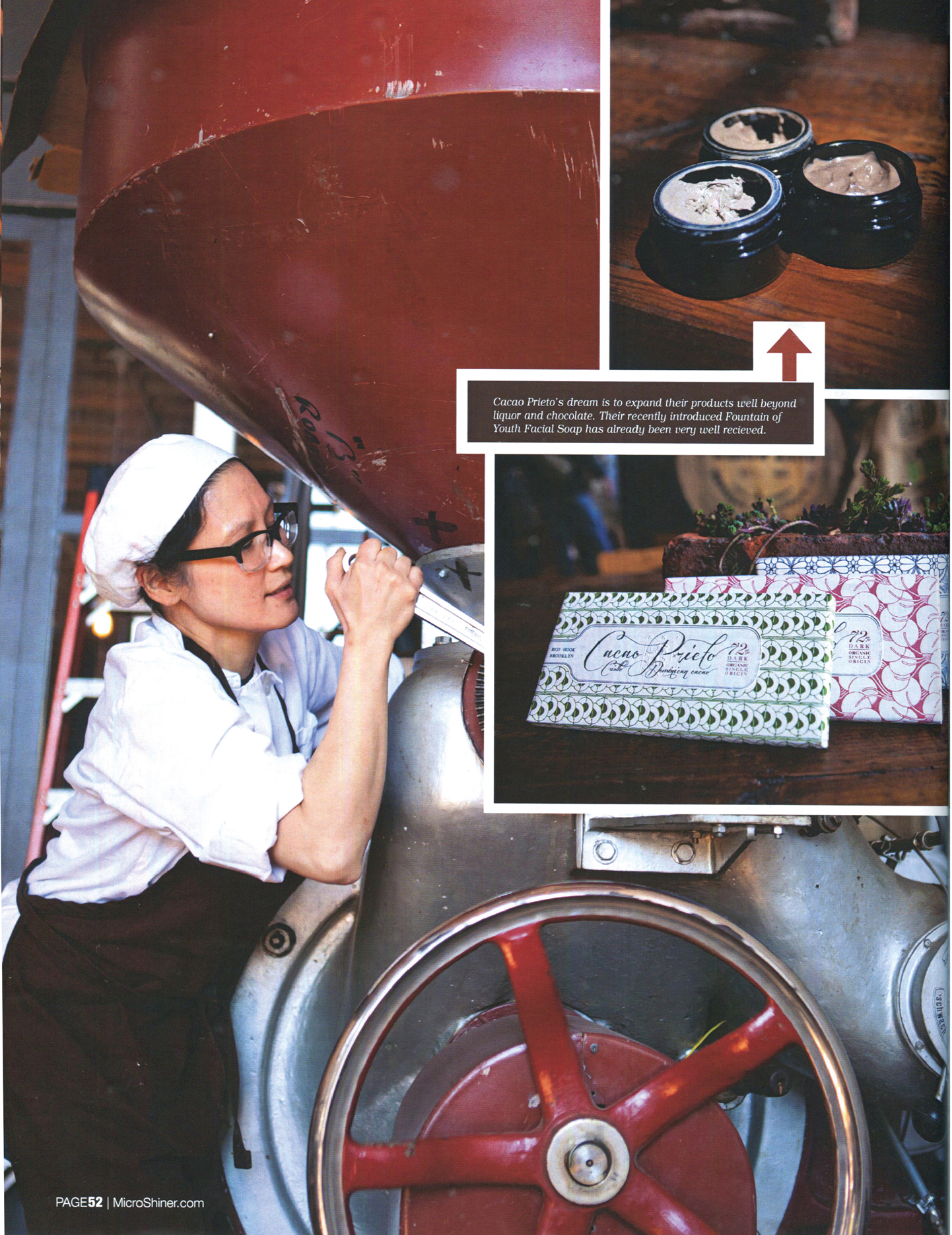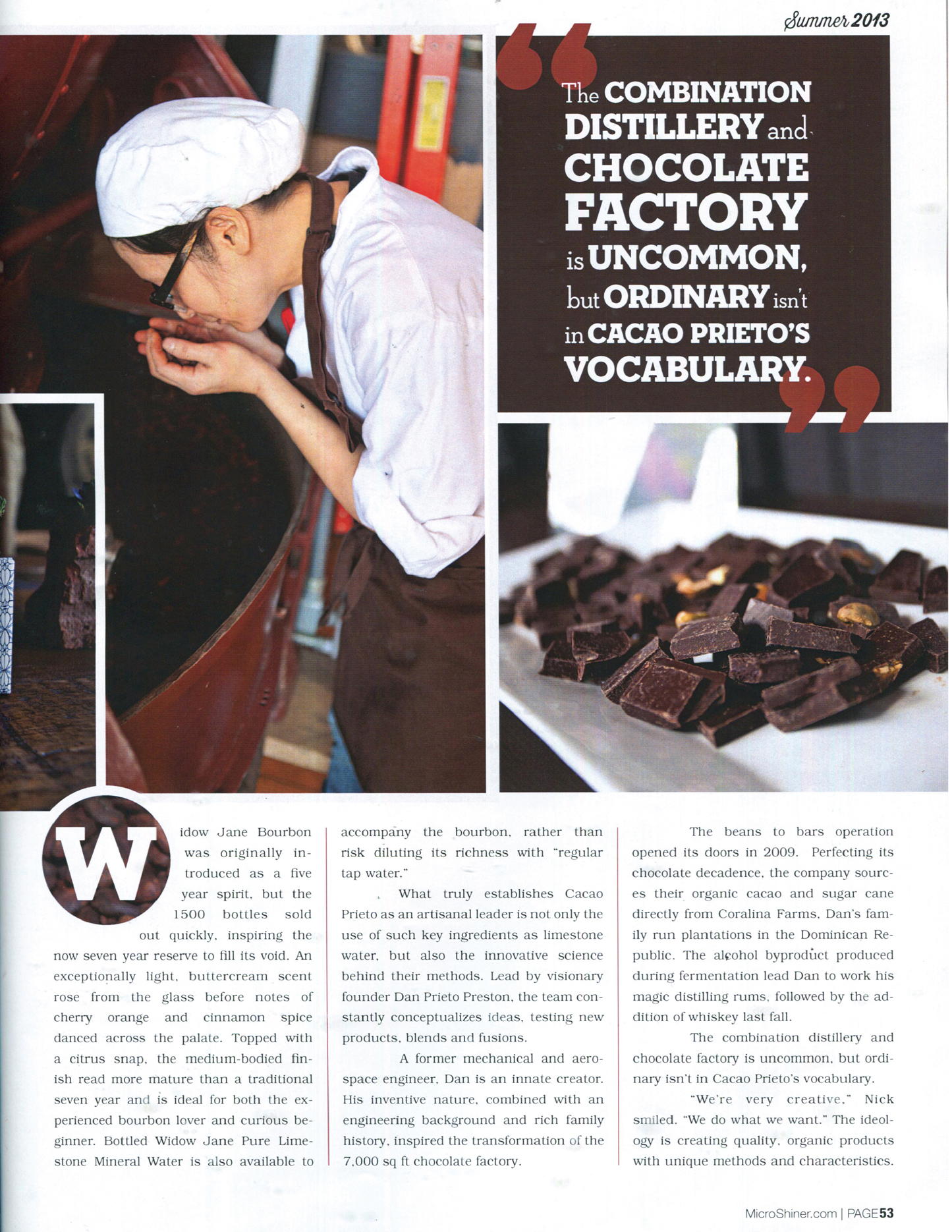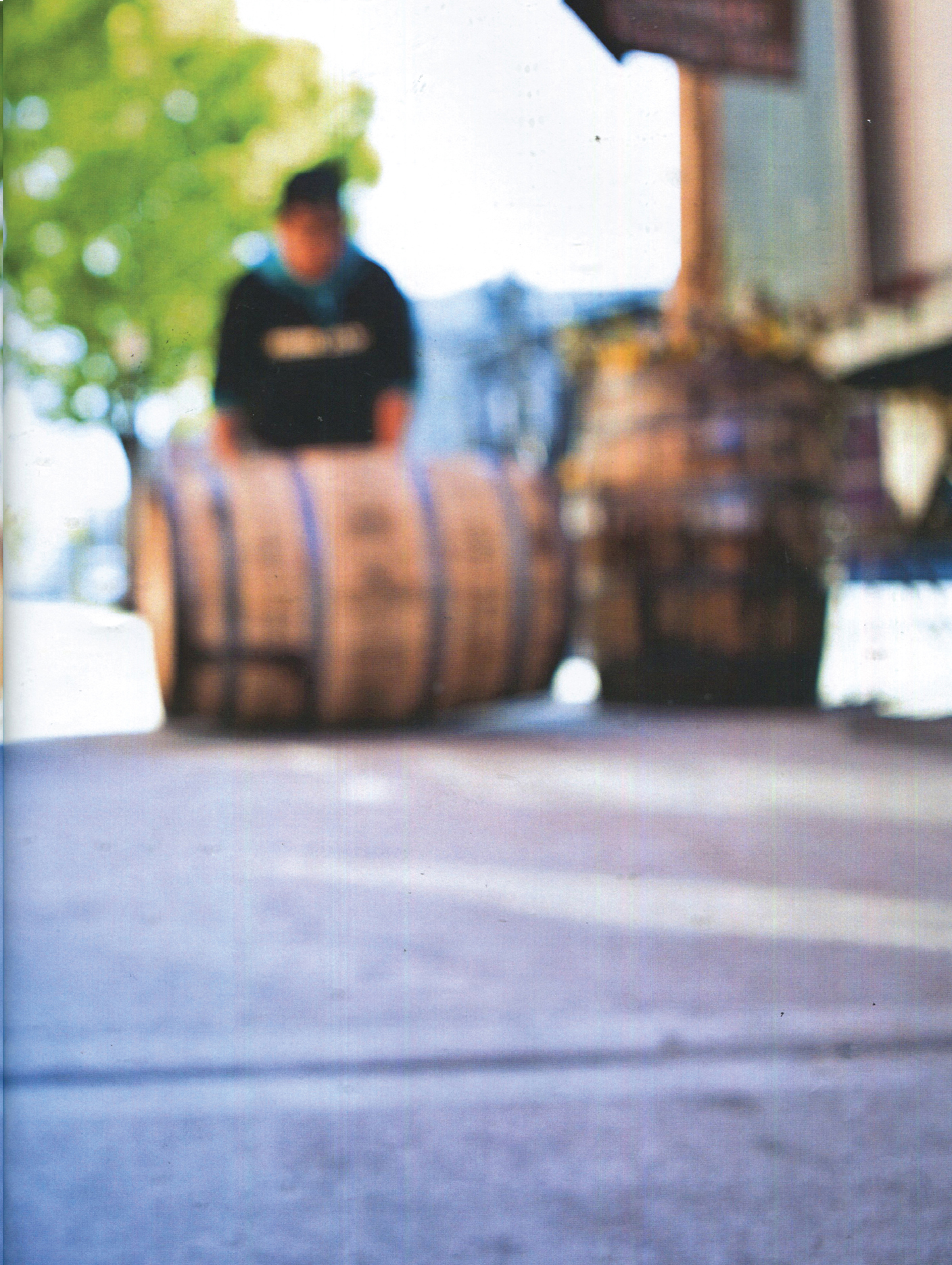 Brooklyn Magazine
BK Food - Cacao Prieto
When it comes to things that seem, in theory, far too good to be true, most people would assume "combination chocolate and whiskey factory" to be one of them. In Red Hook, Cacao Prieto is not only delightfully defying expectations, but also turning out some of the very best products in every category it touches.
Chocolate is a trade that founder Daniel Prieto Preston comes by honestly. So honestly, in fact, that the company's organic cocoa beans and sugar cane are actually sourced from farmland in the Dominican Republic that Preston's family has tended for over a century. Preston has also fully thrown his background as an engineer into the process, inventing a number of efficient, sleek chocolate-making machines that the company now sells as a side business.
"The ideas could spark from a recipe dated from the 1800s, or in investigating the collection of botanicals from our apothecary," the company's Art Director Michele Gabrielle Clark says of the constantly evolving process. "We're very interested in using rare herbs and plants, and we love stretching our imaginations."
Thus far, this has led the company to a few unexpected outcomes, perhaps most notably its hugely popular Widow Jane whiskey. Initially it was just making cacao-based rum and liqueurs; it branched into the whiskey business on a whim last fall. The company now has an individualized distillation process and one of the most beloved whiskeys in Brooklyn. It's also led to a few brilliant crossovers, including a Widow Jane Bourbon Caramel-filled bon bon bar.
Having established itself as a part of Red Hook's tight-knit small business community (thanks in no small part, we'd guess, to the on-site tours), it would seem that however circuitous the route, Preston and Cacao Prieto have ended up exactly where they're meant to be.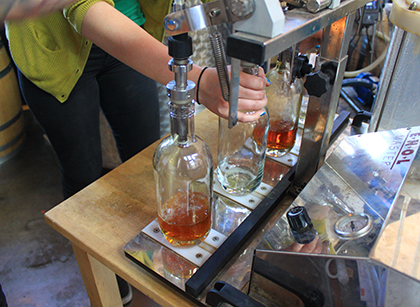 Tonight at Good Spirits: Cacao Prieto's Widow Jane Whiskey
By Amy Zavatto | Photographs by Max Flatow
Trying to describe Red Hook, Brooklyn's Cacao Prieto is a tricky task – is it a distillery? A chocolate making wonderland with a heavenly shop full of organic confectionery treats? A science lab and farming-innovation think tank? A seasonal botanist-centric cocktail concocting respite? I suppose pinpointing the exact nature of this multi-purpose company housed in an old brick building on Coffey Street (fittingly, the last name of the man credited for creating the column still) sort of depends on what you're in the market for. But for its owner Daniel Preston, this center of confectionery and spirited discovery isn't a confusing mishmash of ideas at all. It makes perfect sense.
Preston himself isn't a man you can easily pin down with a name tag and a footnote. As reported by writer Emily Warren in the recent alcohol issue of Edible Brooklyn, Preston started out in super prepubescent Doogie Howser style, skipping junior high and heading straight to college at the tender age of 12. But that didn't really float his boat, so he quit before graduating and started a specialty glass company right around the time most of us were worrying what to wear to senior prom. And about the age you were probably feeling pretty good about yourself for knowing which frat house had the best keggers on Saturday night? He sold that company for a mid-seven digit price and…took up skydiving. Then he broke his neck because of a shoddy parachute. So he invented a new one that was so much better, it became the floaty device of choice for the American military. One $22 million deal later and he sold that, too.
So what does a guy like this do for his third act before he even gets to go through a midlife crisis? Oh, revolutionize cacao production, open up a slammin' confection factory, and start distilling gorgeous liqueurs and rums that are like nothing you've ever had.
"My great grandfather, Esteban Prieto Casas, immigrated from Spain in 1898 to come to New York," says Preston of the Prieto family lore. But on the way, Great Grandpa Esteban stopped in the Dominican Republic, and there he fell in love with Carmen Buenaventura. Eight kids and numerous sugar cane and cacao plantations later, a family business was born.
"My family has been big in agriculture for over 100 years, although they lost most of their lands during the dictatorship. They reemerged big in tourism. The plantation I work with now was my family's and run for ecotourism more than production. I purchased [it] and shifted our focus to production and complete vertical integration."
By "vertical integration," Preston means he oversees the entire process – from trees and care of them to seed-to-production decisions to the eventual bar or delicious distillates. As to that end of the business, along with some guidance from famed Master Distiller Dave Pickerell, Preston holds the fort as the main distiller at Cacao Prieto, where he began making a duo of liqueurs named for his family's line of patriarchs around 2011 – the Don Rafael Cacao Rum and the Don Estaban Cacao Liqueur. But last year, Preston got thirsty for a little more adventure (yet again) and wanted to explore the world of whiskey. Enter the Widow Jane.
In the same way Preston knew he wanted to source the cacao he'd use for chocolates and liqueurs from the best place he could, he followed suit for his latest venture. To launch a bourbon is not an simple task. While bourbon need not be made in Kentucky, it must spend a minimum of 2 years (by law) in new charred white American oak barrels in order to earn the legitimate title of straight bourbon. Preston sourced enough to make an initial run of 1,500 bottles with far more than the minimum barrel-age requirement, but chose to use mineral-rich New York water sourced from the limestone-packed Widow Jane mine in the Catskills to fulfill one of the other bourbon rules: bringing the spirit's abv down from its initial cask strength to his preferred 45.5%. The 7-year aged version is a wonder of rich, spiced aromas – like a baked apple cooked with vanilla bean, cinnamon, and allspice. When you sip it, the spice gets more peppery, but more akin to cracked black pepper in white chocolate – a little soft sweetness with the zing – along with great notes of orange peel and a sort of savory but clean caraway-like finish. It's a bourbon of both expected and unexpected complexity and pleasures. But coming from a guy like Preston, it's all in a day's work.
Cacao Prieto Distillery featured in this winter's Alcohol Issue
Kentucky bourbon from a Brooklyn distillery
by James Thorne in Food-Drink on 19 Nov 2012
In addressing the challenge of producing a Kentucky bourbon whiskey in Brooklyn's Red Hook neighborhood, Cacao Prieto distillery looked to the Widow Jane Mine in Rosendale, NY. Heavy in minerals and naturally filtered through limestone, the water makes an uncanny pair with the aged spirit. The mine also provided a bit of legacy for the fledgling distillery, as it is notable for supplying stone in the construction of the Empire State Building, the Brooklyn Bridge and the Statue of Liberty.
The move to produce whiskey was a clear departure for Cacao Prieto, which began as a bean-to-bar chocolate manufacturer and producer of cacao liqueur and rum. Don Prieto Preston founded the company and has used his family's plantation in the Dominican Republic to source the chocolate exploits. The same level of care and attention has been translated to the bourbon business, and the Widow Jane Kentucky Bourbon Whiskey stands out as a new contender in the whiskey market.
Initially releasing a five-year whiskey that is available from DrinkUpNY and Astor Wines, Cacao Prieto recently unveiled the seven-year version of Widow Jane, which we were able to sample. Incredibly smooth with deep notes of cherry, the reserve whiskey belies its age and drinks like a much more mature spirit—especially when served over an ice ball. The seven-year reserve is available direct from Cacao Prieto through an online form.
Urban Bourbon Makes Editors' Top Ten
Blue Moon and Chocolate, a Perfect Paring
Cacao Prieto Rolls Out Latest 'Widow Jane' Bourbon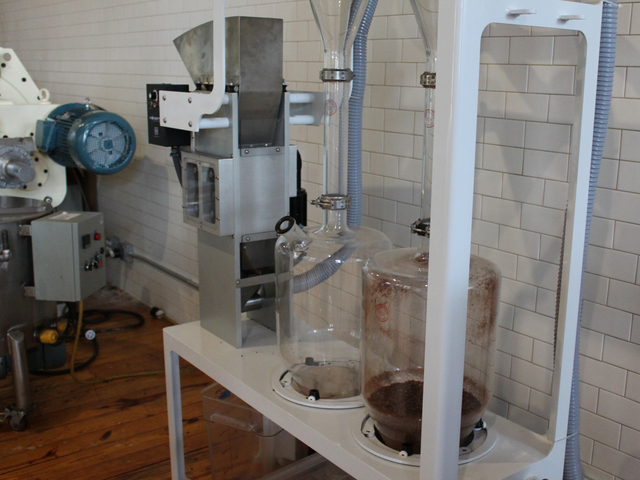 RED HOOK — Cacao Prieto celebrates the launch of its latest bourbon at a free block party at its factory in Red Hook on Friday, Oct. 19.
The event, which marks the debut of the distillery's Widow Jane seven-year bourbon, will feature live music and free tastings of Cacao Prieto's rum, bourbon and alcohol-free chocolate bars, plus cocktails and food at the Botanica event-space next door.
"This is becoming the epicenter for New York State whiskey," owner Daniel Preston said. "New York is becoming the epicenter of the craft-food world. And I think we fall into that."
Two thousands bottles of Widow Jane, made from Kentucky bourbon and water drawn from the former Widow Jane limestone mine in upstate New York, will hit store shelves next month, each selling for about $50, Clark said. The spirit is a follow-up to Cacao Prieto's five-year Widow Jane bourbon, which debuted last month with 1,500 bottles and has nearly sold out.
Owner Dan Prieto Preston "owns a piece a property on top of the mine," Clark explained. "We thought the name was pretty spectacular."
The distillery is also preparing a new whiskey and a coffee liqueur. The whiskey, named Widow Jane Organic Wapsi Corn Whiskey, still needs to be aged — "at least six months or more," Clark said. The liqueur, developed with Brooklyn Roasting Company, is expected to arrive in stores in October or November.
Brooklyn Spirits Trail
A Map of Artisan Brooklyn Distilleries, Breweries, and Wineries
Widow Jane Kentucky Bourbon Whiskey 7 Years Old
Better known for its exotic cacao liqueurs (we're reviewing them in the coming weeks), Cacao Prieto also makes a highly regarded artisan Bourbon whiskey in limited quantities in its compound in Red Hook, Brooklyn.
How then does Widow Jane come to say "Kentucky Bourbon" on the label? Widow Jane is distilled in the Bluegrass state then shipped to New York for bottling, where it is cut down to bottle proof with local water. It's that water that gives the whiskey its name and its distinction vs. other spirits.
Where does the name come from? Per the company:
The water used to create this product comes from the Widow Jane mine in Rosendale, New York. Rosendale Limestone possesses an even higher ratio of beneficial minerals than that found in Kentucky and its sparkling waters are as pure as its namesake, the Widow Jane. The greatest structures in New York are from the gargantuan caissons that allowed the Brooklyn Bridge to soar, to the Statue of Liberty's 27,000 ton pedestal, to the Empire State Building itself are all held fast and strong by that Rosendale stone.

A combination of unfiltered 91 proof Bourbon and highly mineralized water can lead to a very slight cloudiness (calcium) in the bottle which appears when agitated. It is yet another attractive part of this package. Widow Jane Whiskey is a true New York City whiskey, evocative of both the rock that created the foundation for this city of skyscrapers and the forward looking, DIY spirit that has made Brooklyn the center of a new artisanal food and beverage movement.
However, despite all this, they can still put "Kentucky Bourbon" on the label… Funny thing, those liquor laws!
The company has previously sold a 5 year old version of Widow Jane. Here we have the new 7 year old for review.
Deep copper in color, this is serious whiskey from the get-go. I didn't detect any cloudiness. The nose is rich with cherry and wood, with light touches of menthol and camphor.
It's got a gorgeous and lush body, lots of heavy caramel and vanilla, backed up by ample cinnamon and baking spice, orange peel, and banana. Spicy and racy, this is a bit of a bruiser, and I would have pegged the proof level at considerably hotter than it really is. Water goes a long way with Widow Jane. But even then it's a burly and punchy spirit. This is a whiskey that's lots of fun, and perfect for reminiscing about what ye olde saloon might have been like — in Kentucky or New York.
91 proof. A- / $52 / widowjanespirits.com
Thrillist
Crawl Through Brooklyn Booze Factories
Cacao Prieto Distillery in Red Hook
Spirits: Rum, Whiskey, Flavored Liqueur
Tour/Tasting: $10 for a tour/tasting on Saturdays, 2p and 4p; first come, first serve.

Cacao Prieto is a triple-threat: they make chocolate, booze, and have tours/tastings. Your 10 bucks will get you a walk-through of the chocolate-making process (plus samples), and a trip to the distillery, where you'll get a flight that includes their signature chocolate-infused rum, Don Esteban liqueur (think s'mores doused in booze), and their Widow Jane bourbon, which's named for the mine-water from which it's distilled (not a crazy Brooklyn cat-lady).
Widow Jane – 218 Conover St, Brooklyn – info@widowjane.com